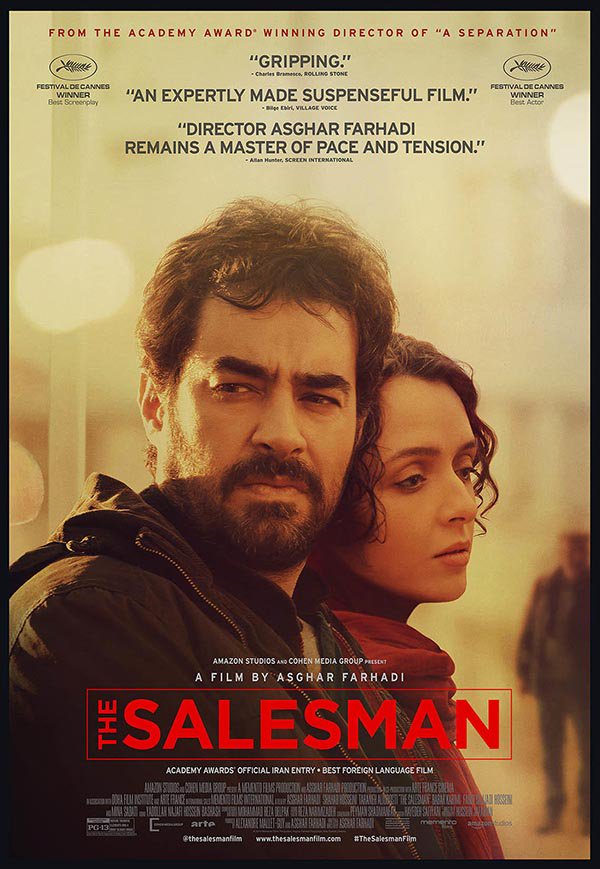 If you cross House of Sand and Fog with Prisoners and watching paint dry in Tehran, you might end up with something like The Salesman.  This movie won the best foreign film Oscar, which completes the Academy's trifecta of totally blowing it for the 2016 season.
Critics adored this film and the director's last U.S. release, About Elly.  The Salesman was marginally more interesting than About Elly, but both offer more proof of critical praise based on political correctness.  And movies from Iran, I suppose, are still such a novelty that anything must be good in the critics' eyes.
If one took this exact same movie, set in Chicago or Tallahassee and in English, critics would be screaming about how bad it is.  An oddity I noticed on this one: careless errors in the subtitling.  Amazon Studios really phoned it in on that.
The Tomatometer is so wide of the mark on foreign films generally, and especially those
of this director, that I'm done with these type of recommendations, at least until such time that a trailer really grabs the hell out of me.  I found The Salesman to be gutless and uninspired.  Beyond that, obvious implausibilities weigh on the story.  A bit of effective drama toward the end raises it to 4/10.