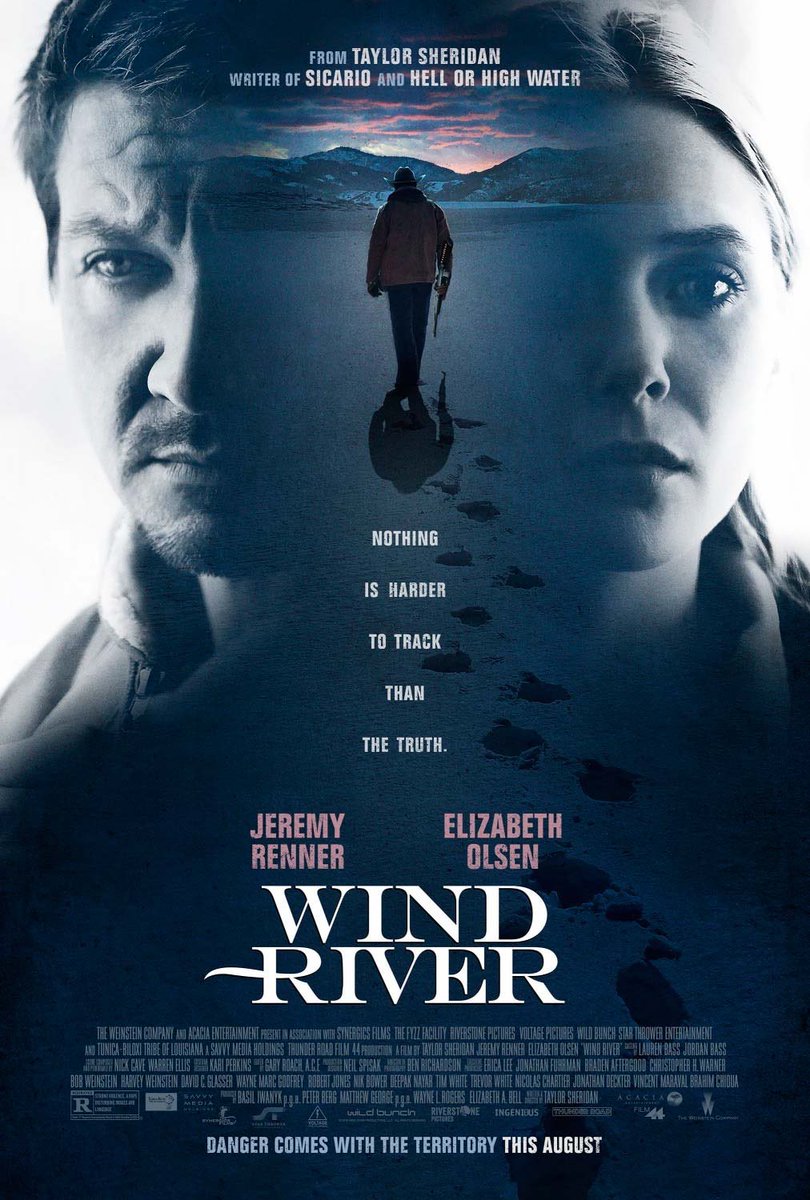 Taylor Sheridan wrote the abysmal Sicario, and the very good Hell or High Water — so perhaps it figures that Wind River, his most recent release, falls somewhere in-between.  Which is to say that it's marginally recommended with the normal caveats.  I think Sheridan, who also directed, was maybe trying to go for a No Country for Old Men style of unraveling the mystery at hand, and utterly fell short.  But the performances were good, and I liked the way the film was resolved.
If you like Elizabeth Olsen — and how could you not — that'll help.  6/10
PS  I'm always questioning my scale:  PT Anderson's The Master is a movie I keep going back to.  Perhaps I need to watch it again at some point.  It's hard to recommend Wind River only to recollect that I rendered a thumbs-down for The Master.